Salt!
Luigiterzo enters the meeting holding two new bottles of sparkling wine: a Cuvée Brut Nature and a Cuvée Dolce. He declares to those in attendance: "One is dedicated to a man, the other one to a lady" Nobody utters a word, but everyone understands. The two bottles tell a love story, the one between the Doctor and his wife.
SNAPSHOT
The idea of a picnic in the countryside is a bit old-fashioned, I give you that. And so it is the checkered tablecloth. Tigella, focaccia and Greek salad. But when I took out the bottle of Cuvée Brut Nature from the basket – tell me the truth: how happy were you?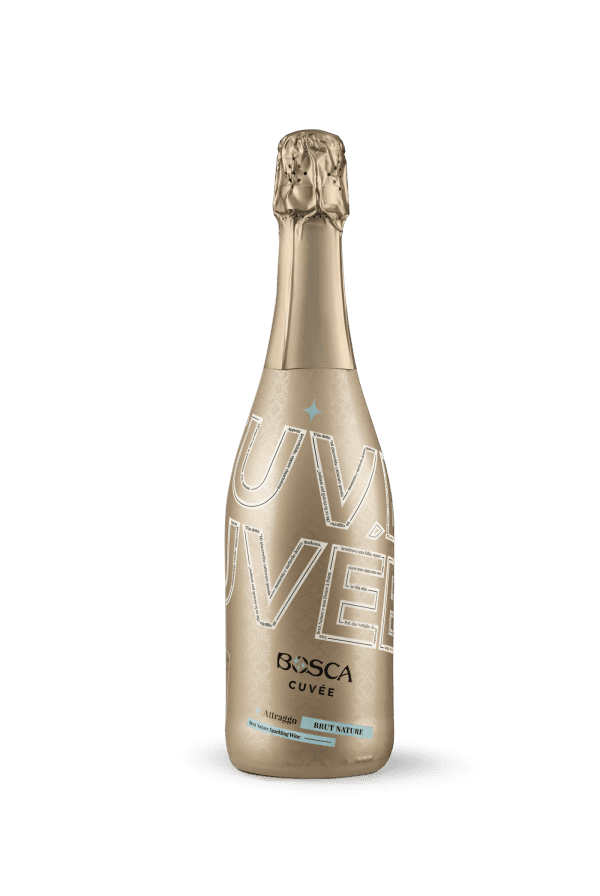 Cuvée Brut Nature Attraggo
€7,00 VAT included.
Brut Nature
Cuvée means: obtaining the best, from different vines and vineyards.
Brut Nature means: no addition of sugar after the refermentation.
Cuvée Brut Nature means: unique bubbles. As only certain love stories can be.
NB: Available online only in Italy
Technical Data Sheet
Reviews
Technical Data Sheet
Product

Cuvée Brut Nature Attraggo

Typology

Brut sparkling wine

Grape Variety

White wine grapes

Production Area

Italy
---
Format

75cl

ALCOHOL CONTENT

11.5% vol.

Serving temperature

8-10 °C
---
Colour

Brilliant straw yellow with fine and persistent perlage

Scents

Intense and fragrant, typical notes of bread crusts

Taste

Full, fresh and mineral taste with a slightly fruity aftertaste
Reviews