The thickness of the soil, the seasonal rains, the sunburnt skin of men and women, the scent of the fresh air.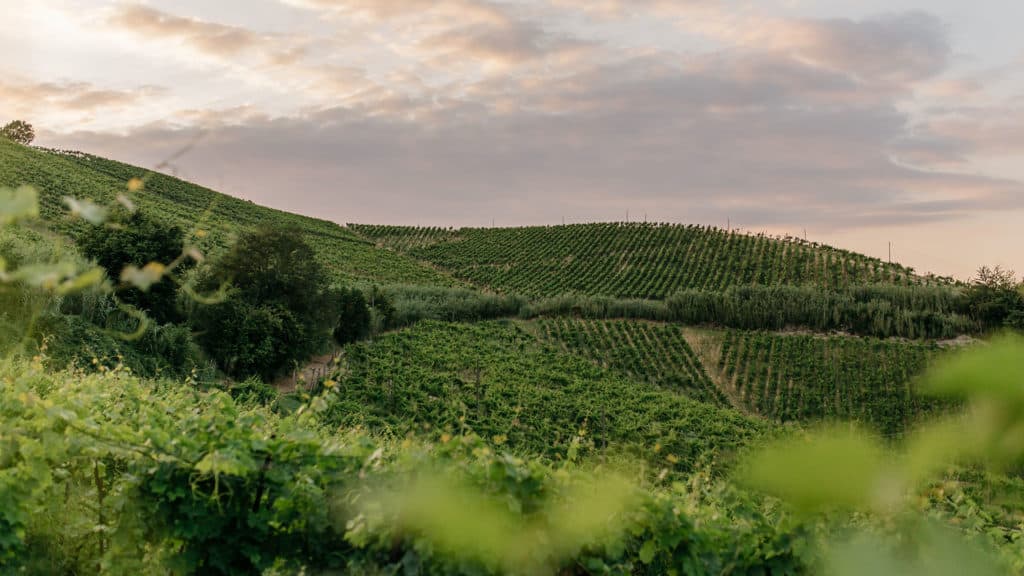 All that happens in the fields is
pure emotion
.
If you think about it, this is why wine gives you a thrill of excitement.
Everything that describes it – even the numbers – not only talks about the adversities, the efforts and the gratification of the harvest but also expresses its essence in vibrant sensations.
100
hectares of vineyards between Asti, Cuneo and Alessandria
in a region recognised as a UNESCO World Heritage Site
295
kilometres of vineyards
one next to the other. Like a comb parting our hills
700.000
metres of wire unrolled
throughout the hills to support thousands of vines
27.900
hours of dedicated work
hoeing, fertilising, ploughing. In a nutshell: loving care
left between the vineyards every day
1.800
hours a year of tractor engines humming
an unstoppable, cheerful, sweet sound