Salt!
"For them, emigrating meant changing. In a brutal way. Their country, their language, their life. Luigi Bosca believed his wine could help them. It could bring them home, in a sense. He was right."
SNAPSHOT
A foreign couple is sitting at the table next to yours. At first, they seem out of place. Then, they take a sip of Piemonte DOC sparkling wine. The expression on their faces changes. They are surprised, happy. You smile back and raise your glass for a toast. Together.
Awards
WINE HUNTER AWARD

2022 -

GOLD
LONDON WINE COMPETITION

2022 -

SILVER
INTERNATIONAL WINE CHALLENGE

2022 -

SILVER
DECANTER WORLD WINE AWARDS

2022 -

BRONZE
CITY OF WINE "SPARKLING WINE FORUM"

2021 -

SILVER
CHAMPAGNE & SPARKLING WINE WORLD CHAMPIONSHIP

2021 -

BRONZE
CHINA WINE COMPETITION

2021 -

SILVER
MUNDUS WINES

2021 -

SILVER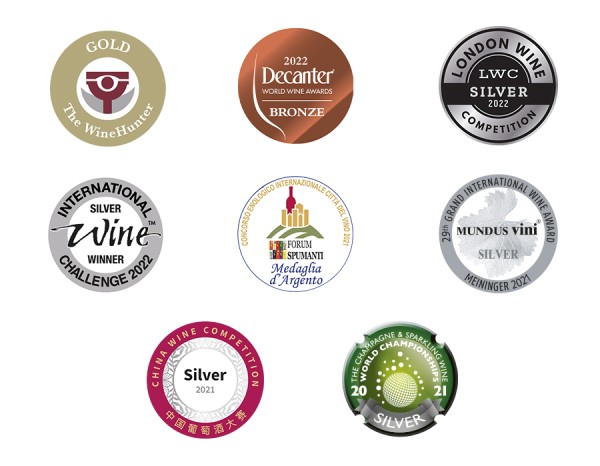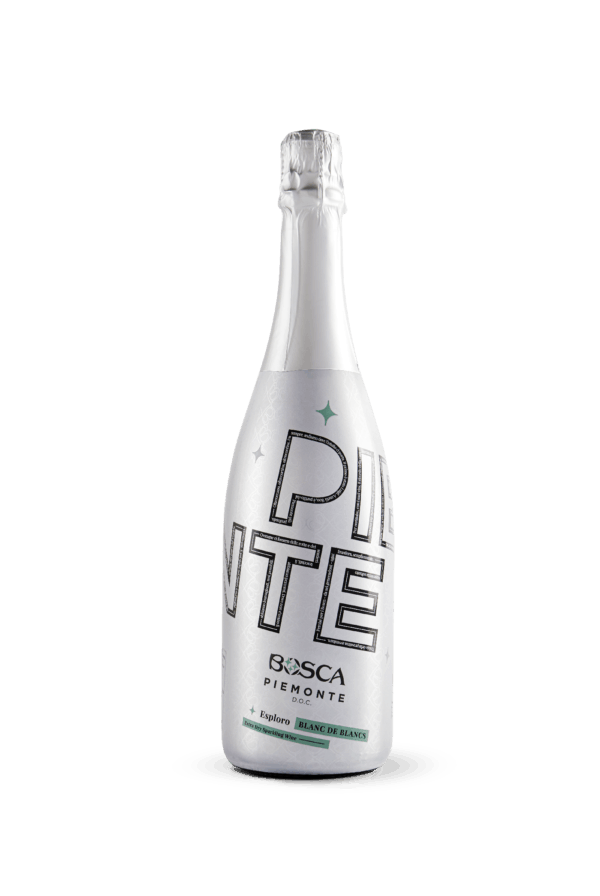 Piemonte DOC Esploro
€8,50 VAT included.
Extra Dry Blanc de Blancs
The Piedmont region can be described in many ways. Even without words. Its colours and fruits will do just fine. Just one image: golden hills, shining with brilliant Chardonnay grapes. The only grapes that can, alone, give a magnificent structure to the bubbles. Blanc des Blancs, white from whites. That's the whole point.
NB: Available online only in Italy
Technical Data Sheet
Reviews
Technical Data Sheet
Product

Piemonte DOC Esploro

Typology

Extra dry sparkling wine blanc de blancs

Grape Variety

Chardonnay 100%

Production Area

Italy
---
Format

75cl

ALCOHOL CONTENT

12% vol.

Serving temperature

8-10 °C
---
Colour

Brilliant straw yellow with golden highlights

Scents

Good balance between fresh fruity notes of apple and white peach and warmer notes of ripe fruit, pineapple and banana, accompanied by wine notes

Taste

Dry, with good alcohol content, fresh and mineral
Reviews