Salt!
At the beginning of the 1900s, uncle Carlo left. He went far away. Overseas, to the new continent. He was so good at business that everyone called him Mister Moscato. What a dream, these Americans.
SNAPSHOT
The party is a gala. You thought it would be challenging. Instead, all around you, there is a lovely atmosphere,
delicate, precious. Then the lady of the house approaches: she welcomes you with a glass of Asti. And you - perhaps not even aware of it - smile.
Awards
GLOBAL SPARKLING MASTER 2022

-

SILVER
LONDON WINE COMPETITION

2022 -

BRONZE
WINE CITY "SPARKLING WINE FORUM"

2022 -

SILVER
DECANTER WORLD WINES AWARDES

2022 -

BRONZE
WINE CITY "SPARKLING WINE FORUM" 2021 - GOLD
CHINA WINE COMPETITION 2021 - SILVER

88 P.TI FALSTAFF SPARKLING SPECIAL 2021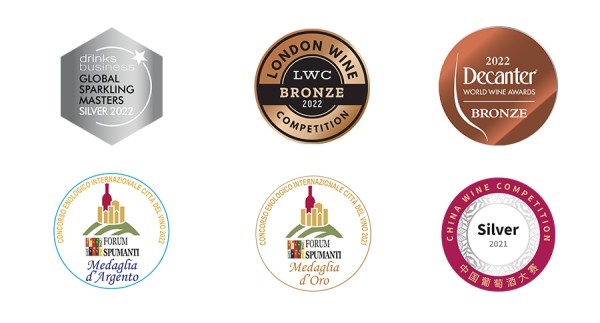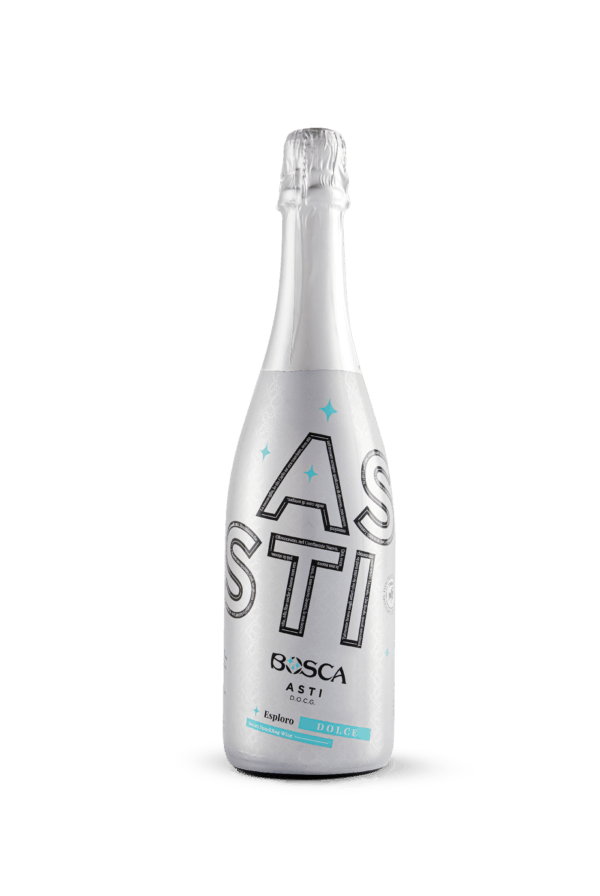 Asti DOCG Esploro
€8,50 VAT included.
Sweet, 100% White Moscato Grapes
When the sun burns your skin, the heat flattens the horizon and the hills look like a gleam of light. Then, and only then, Bosca begins to harvest the white Moscato. One bunch after another. By hand, of course.
NB: Available online only in Italy
Technical Data Sheet
Reviews
Technical Data Sheet
Product

Asti DOCG Esploro

Typology

Quality sparkling wine of the sweet aromatic type

Grape Variety

White Moscato 100%

Production Area

Italy
---
Format

75cl

ALCOHOL CONTENT

7.5% vol.

Serving temperature

8-10 °C
---
Colour

Brilliant straw yellow

Scents

Intense aromatic component, fresh fruity notes of peach and apricot with hints of sage, lemon and orange blossom, citrus notes of pink grapefruit

Taste

Sweet but not cloying, marked acidity and freshness, fine and elegant
Reviews