Salt!
From the Bosca report to the shareholders: "Inventiveness, the desire to create, cannot be limited. We need people who rack their brains to find solutions, who dare to try." It was 1996. The future was already here.
SNAPSHOT
Finally a moment for you. You use it to take what you need. The silence of a night view. The freedom of a glass of Toselli. The enveloping caress of a good book. The polite scent of wild flowers. The magic of a crescent moon. That's all it takes to feel happy, isn't it?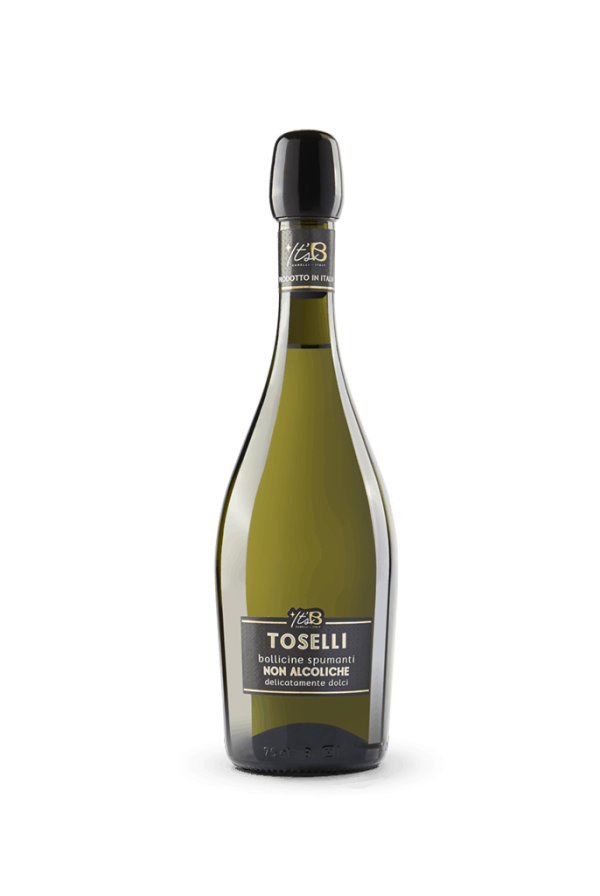 Toselli
€6,50 VAT included.
Alcohol-free spumante
For those who do not want or cannot drink alcohol, these are the perfect bubbles. Sweet, sour, balanced. Simply, Toselli. Halal certification available.
NB: Available online only in Italy
Technical Data Sheet
Reviews
Technical Data Sheet
Product

Toselli

Typology

Alchol-free spumante Halal certified

Production Area

Italy
---
Format

75cl

ALCOHOL CONTENT

less than 0.05% vol.

Serving temperature

8-10 °C
---
Colour

Straw yellow

Scents

Peach, white flowers and spices

Taste

Soft, with intense fruity notes, sweet, but with an excellent freshness and minerality, suitable to be enjoyed by everyone
Reviews