Salt!
In French is santé, in English cheers, in Latin prosit, in Italian cin cin or salute, in Spanish salud, in Somali auguryo, in Esperanto je via sano. If you think about it, everywhere in the world a toast always has the same wonderful meaning: bringing people closer together. Bringing people as close as possible in the name of good and right and in the name of love.
SNAPSHOT
What are you having? This question most of the time confuses me but this time I impulsively answer Bubbles.  Blaming myself immediately afterward for the excessive haste, but when the glass arrives, I sip and I think that with a Prosecco DOC you will never be disappointed.I smile towards the waiter and he shyly reciprocates, because I'd bet that he is thinking that it's true as well.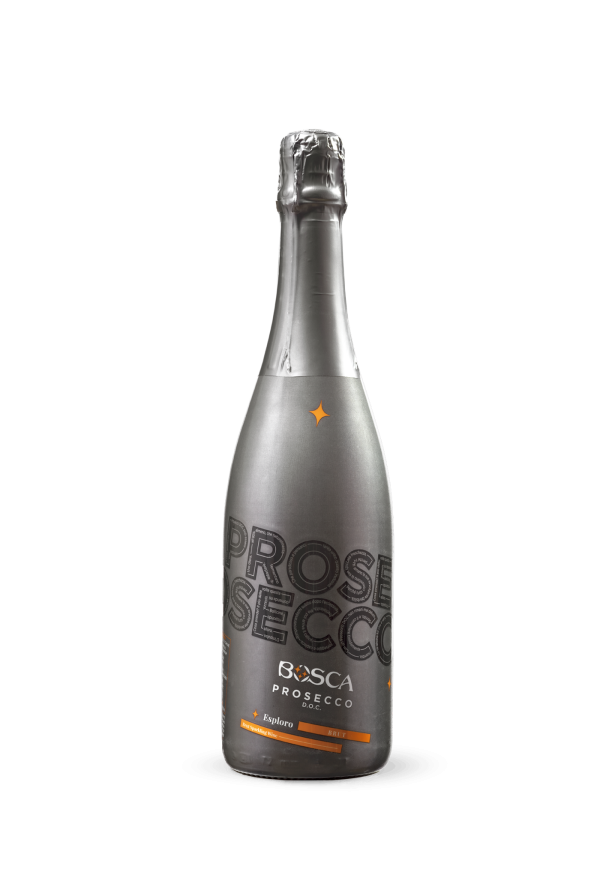 Prosecco DOC Esploro
€9,50 VAT included.
Brut
The sparkling wine Prosecco DOC can be only: Glera's grapes (at least 85%) fermented naturally in stainless steel tanks. What a paradox to think about it: it is as unique as inclusive.That's why everyone knows its remarkable freshness and everyone loves its enchanting taste.
NB: Available online only in Italy
Technical Data Sheet
Reviews
Technical Data Sheet
Product

Prosecco DOC Esploro

Typology

Brut sparkling wine

Grape Variety

85% Glera and max 15% white grapes

Production Area

Italy
---
Format

75cl

ALCOHOL CONTENT

11.5% vol.

Serving temperature

8-10 °C
---
Colour

Bright straw yellow 

Scents

Fruity notes of pear, white peaches, and floral hints of cornflower and acacia flowers.

Taste

On the palate, it is fresh and persistent, with aromatic hints of moss and underbrush, and the effervescence is fine, rich, and elegant.
Reviews