Salt!
"The real challenge is not to make products that meet the taste of the market. The real challenge is to create the taste." Luigiterzo didn't need complicated words to express great ideas.
SNAPSHOT
When you find out that you can toast with Toselli Red, you are in seventh heaven. It seems like a dream. A teetotaller who drinks... who would have thought that possible?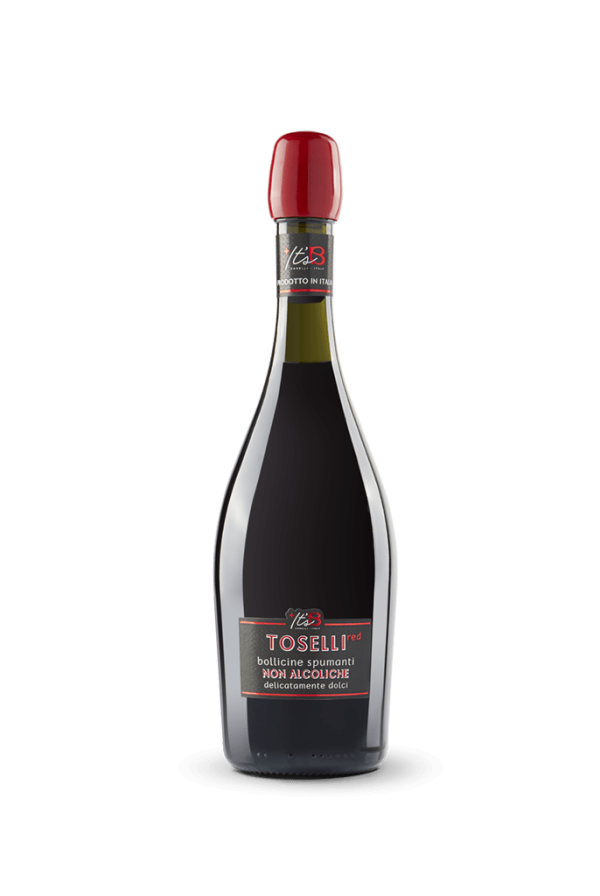 Toselli Red
€6,50 VAT included.
Alcohol-free spumante
It's hard to be simple, accessible to everyone. What a paradox ... but it feels great when you actually make it.
NB: Available online only in Italy
Technical Data Sheet
Reviews
Technical Data Sheet
Product

Toselli Red

Typology

Non-alcoholic beverage

Production Area

Italy
---
Format

75cl

ALCOHOL CONTENT

less than 0.05% vol.

Serving temperature

8 °C
---
Colour

Ruby red with violet hues

Scents

Rose, peach blossom and spices

Taste

Velvety with delicately fruity and floral notes, sweet but with well-balanced acidity. Suitable for everyone.
Reviews