Salt!
At the end of the 1990s, Luigiterzo invented a revolutionary cap: it can be screwed back on and keeps the fragrance intact for days. On the market it is known as Multistap, the stopper that makes a pouf.
SNAPSHOT
There is a special bar in your neighbourhood. You go there every Sunday for brunch. You order hot focaccia and a glass of Sparkletini Peach. Then you wait for someone to come over and have a chat. It's not a ritual. It is something that puts into perspective everything that has come before and every-thing that will come later.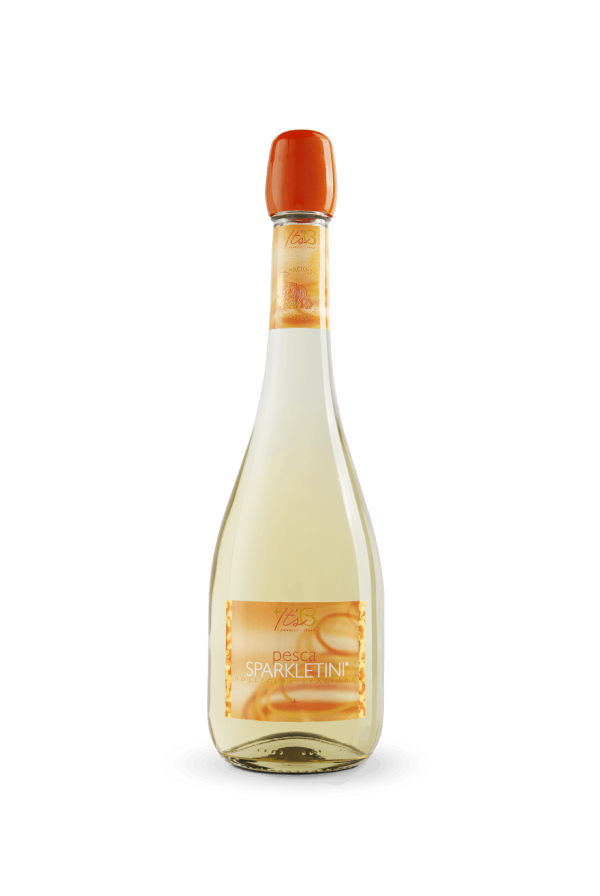 Sparkletini Peach
€5,50 VAT included.
Peach-flavoured low-alcohol sparkling drink
This sparkling drink, a perfect combination of cereals and wine, has the wonderful aroma of peach. A fragrance that takes you back in time, to the carefree moments of your childhood.
NB: Available online only in Italy
Technical Data Sheet
Reviews
Technical Data Sheet
Product

Sparkletini Peach

Typology

Alcoholic drink

Main ingredients

Cereals, wine and peach scents natural flavours, no coloring added
---
Format

75cl

ALCOHOL CONTENT

5% vol.

Serving temperature

6-8 °C
---
Colour

Straw yellow with orange highlights

Scents

Peach

Taste

Enveloping and ripe, as sweet as the peach pulp with an almond finish
Reviews