Salt!
In June, the Baroness would go out on the veranda. At dusk, she would sip a glass of this Barbera. The light breeze of the early summer on her skin. Moments of sheer serenity...
INSTANT
The only thing that matches love's sublimity is its celebration. It can happen with simplicity, without pomp. Without any party. A table for two, a platter of savoury cold cuts, a selection of genuine cheeses. And a toast with Barbera d'Asti DOCG Superiore Mabel. This is what it takes. This is all it takes. We should not forget how easy it is.
Awards
DECANTER WORLD WINE AWARDS 2023 - GOLD
ASIA WINE TROPHY 2021 - GOLD
DECANTER WORLD WINE AWARDS 2021 - BRONZE
BERLINER WINE TROPHY 2021 - GOLD
INTERNATIONAL WINE CHALLENGE 2021 - SILVER
MUNDUS WINES 2021 - GOLD
CHINA WINE AND SPIRIT AWARD 2021 - SILVER
LONDON WINE COMPETITION 2021 - SILVER
CITY OF WINE 2021 - GOLD
BERLINER WINE TROPHY 2020 - GOLD
ASIAWINE TROPHY 2020 - ASIA SILVER
ASIA WINE CHALLENGE 2020 - GOLD
MUNDUS WINES 2020 - GOLD & BEST OF SHOW
DECANTER WORLD WINE AWARDS 2019 - BRONZE
CHINA WINE AND SPIRIT AWARD 2019 - SILVER
WOMEN'S WINE&SPIRIT AWARDS 2019 - GOLD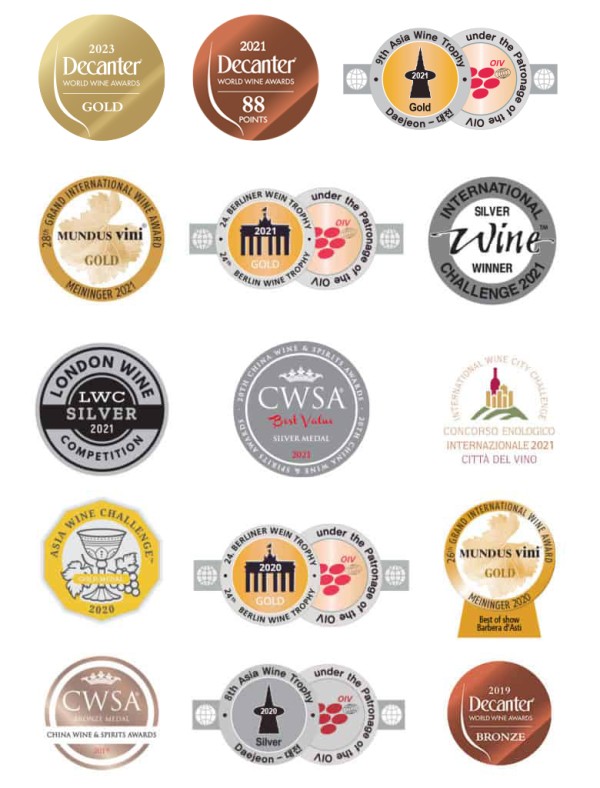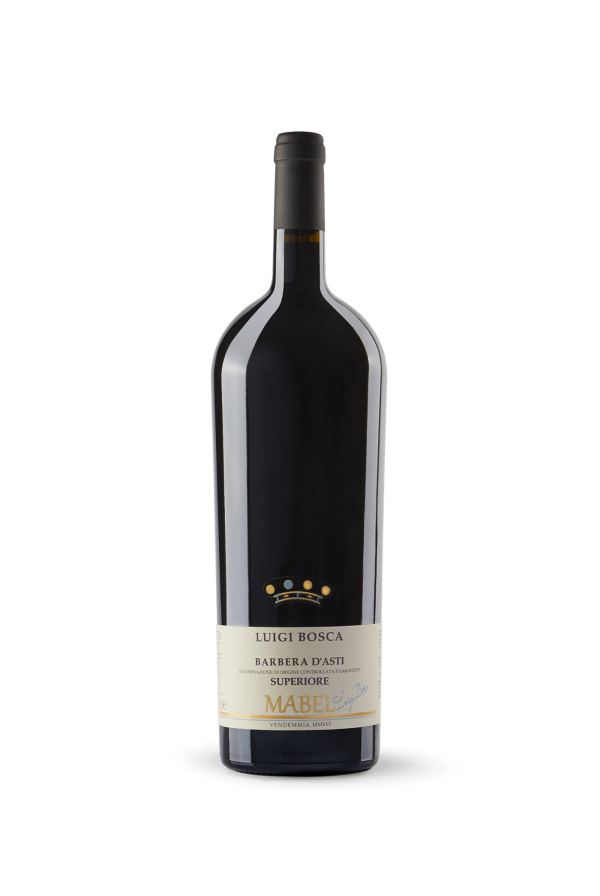 Barbera D'Asti DOCG Superiore Mabel
From €30,00 VAT included.
Reds
Mabel is a special person: the Baroness. Mabel is a special wine: Barbera grapes, left on the plant until they are very ripe and sweet, then aged for about 12 months in tonneau casks and oak barriques.
The image shown here is indicative only and the available vintage is the one mentioned on the technical sheet.
NB: Available online only in Italy
Technical Data Sheet
Reviews
Technical Data Sheet
Product

Barbera D'Asti DOCG Superiore Mabel

Typology

Still red wine aged a minimum of 12 months in tonneaux and barriques

Grape Variety

Barbera 100%

Production Area

Italy
---
Format

1,5l

ALCOHOL CONTENT

>12.5% vol.

Serving temperature

16-18 °C
---
Colour

Ruby red tending to garnet red after ageing

Scents

Intense and characteristic

Taste

Ripe red fruits with notes of vanilla, toasted tobacco and liquorice undertones
Reviews