Salt!
Whoever steals a bunch shall be fined a coin. Whoever enters someone else's vineyard after hoeing, shall be fined two coins. If trespassing occurs right before harvest, the fine shall be increased to five coins. It was 1799. The grapes on the hills where Pietro Bosca was born were already worth a fortune.
SNAPSHOT
The beauty of winter lies in its nights. What a paradox. In its coldest, darkest, grumpiest hours. That's when its edges suddenly smooth out. At home, over a warm dinner with friends, in front of the crackling flames of the fireplace. Sipping a glass of Barbaresco DOCG.
Awards
BERLINER WEIN TROPHY 2022 - GOLD
 LONDON WINE COMPETITION 2022 - GOLD
ASIA WINE CHALLENGE 2022 - GOLD
DECANTER WORLD WINE AWARDS 2022 - BRONZE
ASIA WINE TROPHY 2022 - GOLD
MUNDUS WINES 2022 - GOLD
CHINA WINE COMPETITION 2021 - SILVER
DECANTER WORLD WINE AWARDS 2021 - SILVER
BERLINER WINE THOPHY 2021 - GOLD
LONDON WINE COMPETITION 2021 - SILVER
INTERNATIONAL WINE CHALLENGE 2020 - SILVER
ASIA WINE CHALLENGE 2020 - GOLD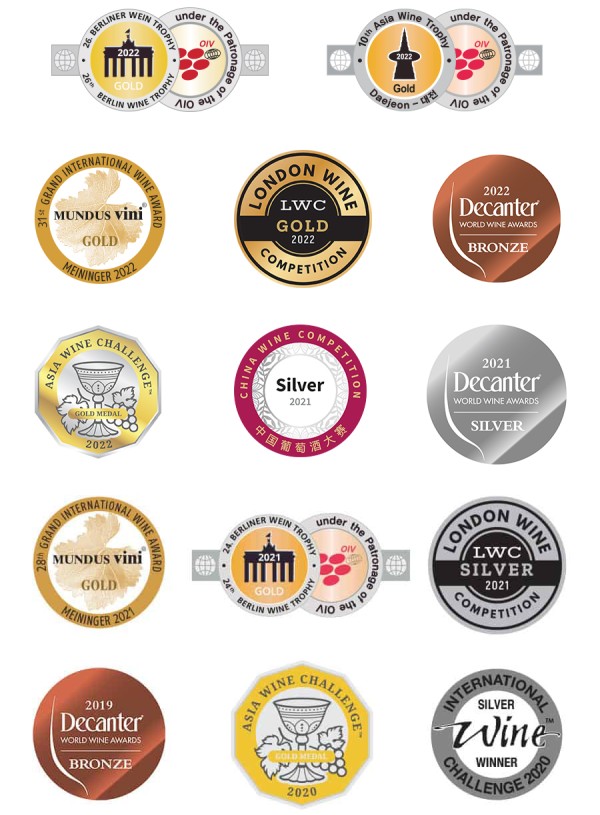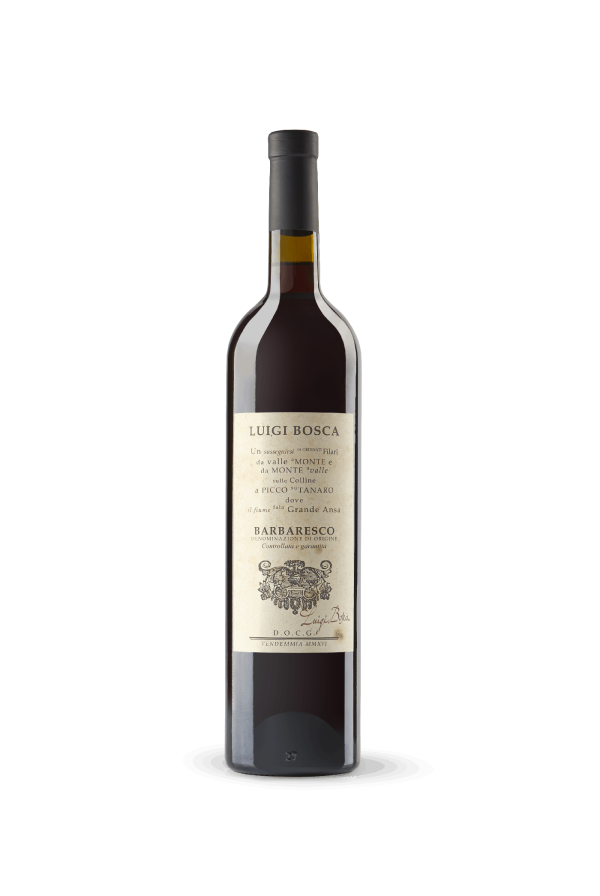 Barbaresco DOCG Luigi Bosca
€17,00 VAT included.
Reds
One legend has it that the name of the Tanaro River comes from Taranis, the god of thunder worshipped by the Gauls. The same deity that the Romans called Jupiter. The king of the gods, the symbol of absolute power. Here, from the vineyards overlooking the Tanaro, on the family estate, Barbaresco DOCG Bosca is produced.
The image shown here is indicative only and the available vintage is the one mentioned on the technical sheet.
NB: Available online only in Italy
Technical Data Sheet
Reviews
Technical Data Sheet
Product

Barbaresco DOCG Luigi Bosca

Typology

Red still wine

Grape Variety

Nebbiolo 100%

Production Area

Italy
---
Format

75cl

ALCOHOL CONTENT

>12.5% vol.

Serving temperature

16-18 °C
---
Colour

Garnet red with slight orange shades

Scents

Winy with oaky scents, elegant and fine

Taste

Gentle robustness, soft and dry, rightly tannic and balanced
Reviews
From

€

30,00 VAT included.