Salt!
"Think about it: how beautiful is the concept of the aperitif? It brings together two amazing ingredients – wine and aromatic herbs – to create a new, delicious product, equally unique."
SNAPSHOT
Your bartender friend told you the recipe a hundred times. Lots of ice, a lemon peel, soda water, 1/2 Cora Rosso... What else? You forgot? Then you have to go back. And order another Americano. But, this time, I'm coming with you.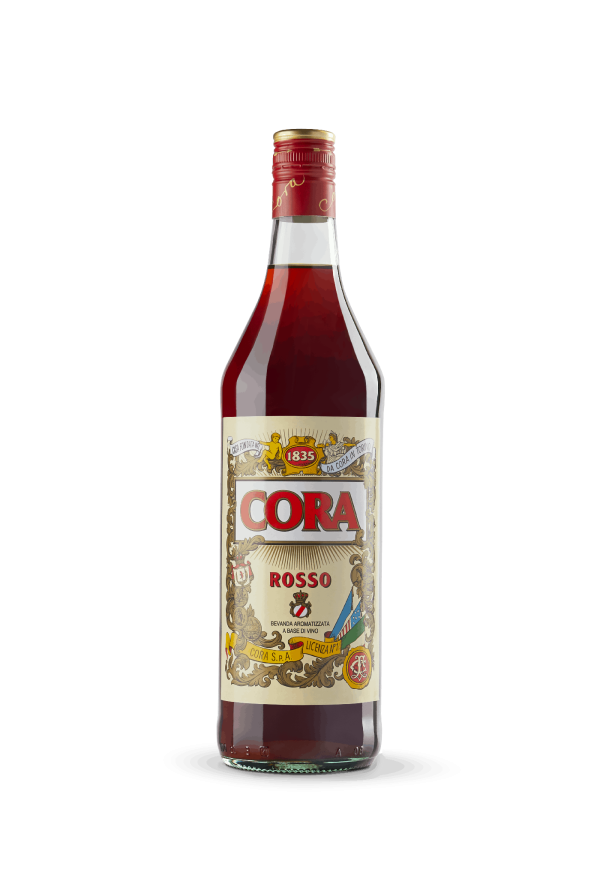 Cora Rosso
Through Nov. 29
Aperitif
"On the thirtieth day of the month of May, in the year of our Lord eighteen hundred and thirty-five, in the Royal Office of the Deanery in Turin...". These are the opening words of the foundation deed of the Cora company. A lot has changed in the world since then, but its unmistakable red colour has remained the same, along with its enveloping taste.
Technical Data Sheet
Reviews
Technical Data Sheet
Product

Cora Rosso

Typology

Aromatised wine-based drink

Main ingredients

Wine, herbs and caramelised sugar
---
Format

1l

ALCOHOL CONTENT

14.4% vol.

Serving temperature

8 °C
---
Colour

Caramel

Scents

Spicy and red fruits

Taste

Sweet, toasted notes, bitter aftertaste with cocoa aftertaste
Reviews
€

9,50 VAT included.  VAT included.

Through Nov. 29
€

8,50 VAT included.  VAT included.

Through Nov. 29

€

8,50 VAT included.  VAT included.

Through Nov. 29

€

23,00 VAT included.  VAT included.

Through Nov. 29

€

27,00 VAT included.  VAT included.

Through Nov. 29
€

8,50 VAT included.  VAT included.

Through Nov. 29
€

27,00 VAT included.  VAT included.

Through Nov. 29

€

5,50 VAT included.  VAT included.

Through Nov. 29

€

6,50 VAT included.  VAT included.

Through Nov. 29

€

25,00 VAT included.  VAT included.

Through Nov. 29