Salt!
"In the early 1800s, Cora was the first Italian aperitif to be exported to the New World. A cen-tury and a half later, dad took over the Cora brand, saving it from oblivion. He acted out of a sense of duty."
SNAPSHOT
Appetizers. Side dishes. Pizza. Desserts. Any dish is good to end the day with a tasty aperitif. But only a glass of Cora Bianco can transform that moment into an epic event. Pure legend.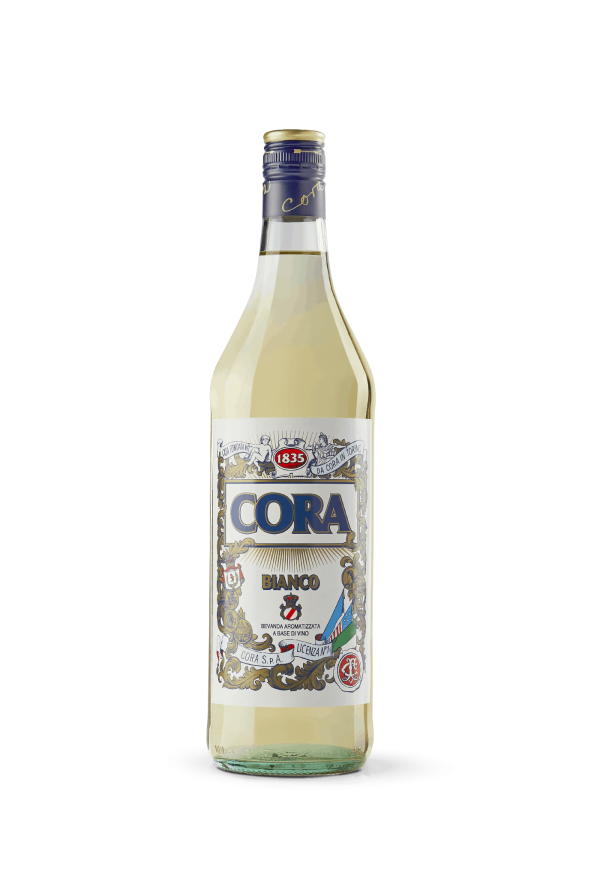 Cora Bianco
Through Nov. 29
Aperitif
It's not the skilful blend of wine and aromatic herbs. It's not the intense aroma of the spices. Not even its sweetly refined flavour. Its real strength is the ability to inspire. Today, as in the early 1800s, a benchmark for aperitifs all over the world.
Technical Data Sheet
Reviews
Technical Data Sheet
Product

Cora Bianco

Typology

Aromatised wine-based drink

Main ingredients

White wine and herbs
---
Format

1l

ALCOHOL CONTENT

14.4% vol.

Serving temperature

8 °C
---
Colour

Brilliant straw yellow

Scents

Spicy and vanilla flavours

Taste

Sweet and delicate, with a persistent vanilla aftertaste
Reviews
€

9,50 VAT included.  VAT included.

Through Nov. 29
€

8,50 VAT included.  VAT included.

Through Nov. 29

€

23,00 VAT included.  VAT included.

Through Nov. 29

€

27,00 VAT included.  VAT included.

Through Nov. 29
€

8,50 VAT included.  VAT included.

Through Nov. 29

€

8,50 VAT included.  VAT included.

Through Nov. 29
€

9,50 VAT included.  VAT included.

Through Nov. 29