"There stands the bottle, motionless. In the cellar. It seems inert. Instead, it is doing the most important thing of all. It's resting. Waiting to complete the finest transformation. And become a fine sparkling wine."
SNAPSHOT
It's the time you spend taking care of something that makes that thing special. Such as the Agnolotti al plin in paper cones you made. Or the Mille Giorni Rosé you're about to uncork. That thank you that your wife, sitting in front of you, whispers looking into your eyes.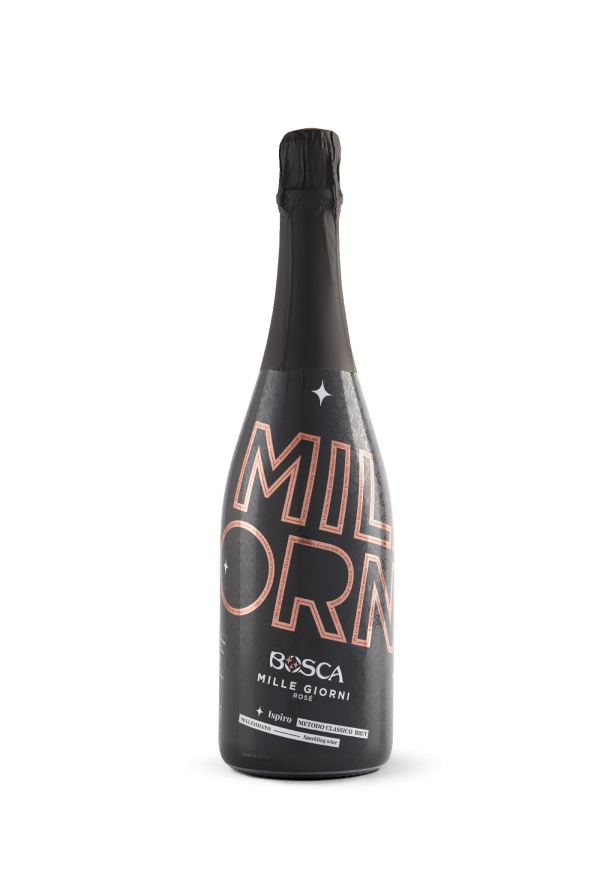 You cannot add "Alta Langa DOCG Ispiro" to your cart because the product is out of stock.
Mille Giorni Rosé Ispiro
€20,50 VAT included.
Traditional Method Brut Rosé Millesimato
Elegance can do all things. Including revealing itself in an unexpected colour: the soft and refined pink of Mille Giorni Rosé. Intense and fresh bubbles, persistent and creamy. As tradition dictates, as elegance demands.
NB: Available online only in Italy
Technical Data Sheet
Reviews
Technical Data Sheet
Product

Mille Giorni Rosé Ispiro

Typology

Quality sparkling wine traditional method brut, vintage 2015, rosé

Production Area

Italy
---
Format

75cl

ALCOHOL CONTENT

12% vol.

Serving temperature

8-10 °C
---
Colour

Soft pink, fine, elegant and persistent perlage

Scents

Very intense, fresh notes of berries and roses with hints of dried fruits and bread crust, honey

Taste

Creamy, lingering, refreshing thanks to its strong acidity, the tannin is really very light
Reviews