At the end of the 1990s, Luigiterzo invented a revolutionary cap: it can be screwed back on and keeps the fragrance intact for days. On the market it is known as Multistap, the stopper that makes a pouf.
SNAPSHOT
The first time you opened it, it was last Sunday, for lunch. Last night, you drank it after dinner. Today, you had another glass as your aperitif. The taste is exactly the same, the bubbles are fresh and intense as if you had just uncorked it. It stands right before your eyes. Yet, you can't believe it. It's incredible, you repeat to yourself while you sip it, totally incredible!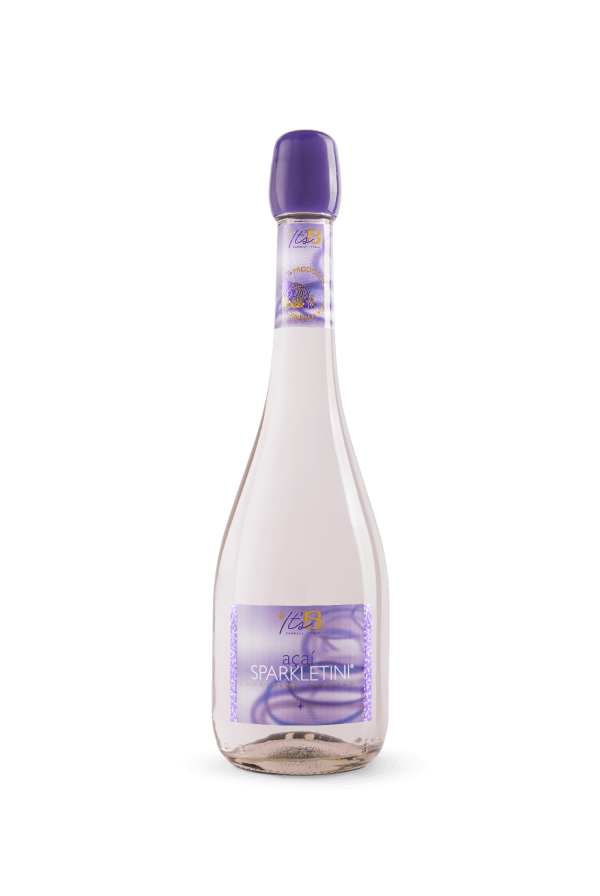 Sparkletini Açaí
€5,50 VAT included.
Açaì-flavoured low-alcohol sparkling drink
[Temporarily out of stock].
Across the ocean, on the estuary of the Amazon River, a palm tree grows; the Indians call it açaí. Together with cereals and wine, its fragrance creates a perfect combination.
NB: Available online only in Italy
Technical Data Sheet
Reviews
Technical Data Sheet
Product

Sparkletini Açaí

Typology

Alcoholic drink

Main ingredients

Cereals, wine and açaí scents natural flavours, no coloring added
---
Format

75cl

ALCOHOL CONTENT

5% vol.

Serving temperature

6-8 °C
---
Colour

Soft ruby red

Scents

Fruity, candy-like

Taste

Soft and rich, sweet, with a persistent fruity note inspired by Brazilian berries
Reviews