Salt!
Artist Guglielminetti is in the cellar. Someone offers him a glass of Verdi. He, a teetotaler, drinks for the first time. "A dream come true", he says. Out of gratitude, he made "La Piramide dei Sogni" (The Pyramid of Dreams). This art installation can still be seen in Canelli.
SNAPSHOT
On your way home from work, you mentally go through your to-do list: prepare dinner, do laundry, reply to some emails. Suddenly, you meet a friend you haven't seen in a long time. You stop for an aperitif. You both sip a glass of Verdi Red and have a chat. A long one. Outside the carefree bubble of your friendship, nothing else exists.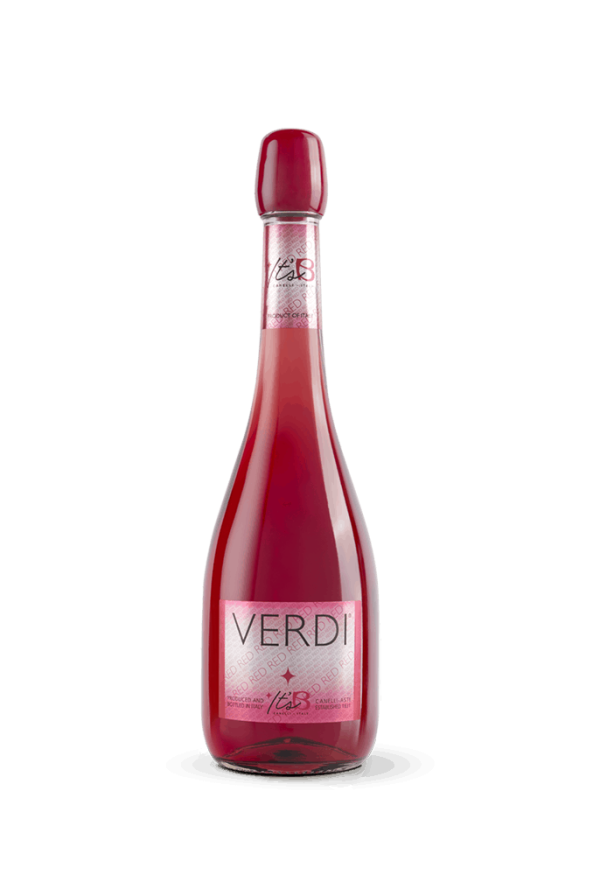 Verdi Red
Low-alcohol sparkling drink
Perhaps you don't know that VERDI is an acronym. It stands for Versatile, Enchanting, Revolutionary, Daring, Italian. One word for a sparkling drink made from cereals and wine with no added colourings. One that contains all the guiding principles in life.
Technical Data Sheet
Reviews
Technical Data Sheet
Product

Verdi Red

Typology

Alcoholic drink

Main ingredients

Cereals, wine and natural flavours, no coloring added
---
Format

75cl

ALCOHOL CONTENT

5% vol.

Serving temperature

6-8 °C
---
Colour

Ruby red with violet hues

Scents

Malt note and fruity

Taste

Delicate, with an excellent freshness balancing the persisting sweet note
Reviews