At the end of the 1990s, Luigiterzo invented a revolutionary cap: it can be screwed back on and keeps the fragrance intact for days. On the market it is known as Multistap, the stopper that makes a pouf.
SNAPSHOT
You didn't want to stay home for dinner. You made it clear to everyone. But now, sitting in front of a tuna tartare, a glass of Sparkletini, and the best company in recent years, you can't help but laugh and realise that, in some cases, it's good to be wrong.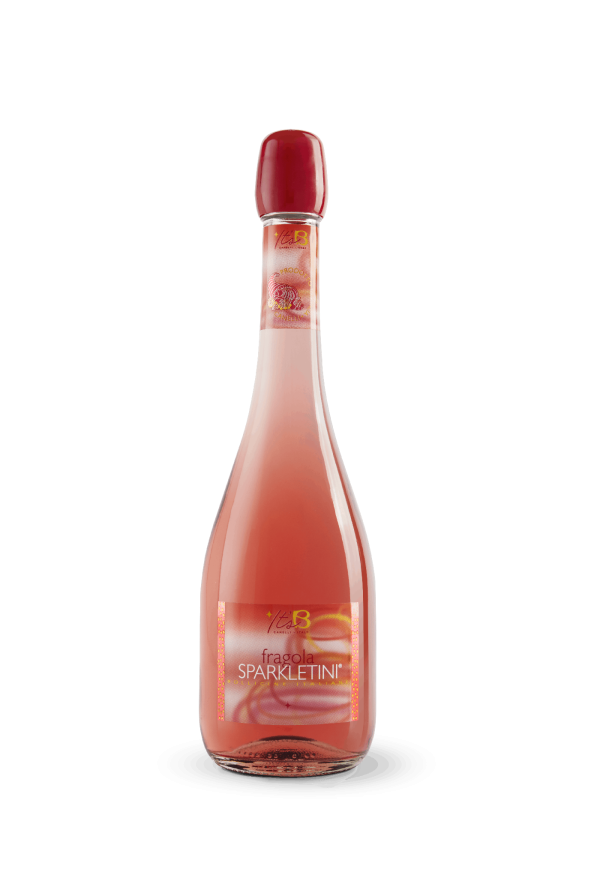 Sparkletini Strawberry
€5,50 VAT included.
Strawberry-flavoured low-alcohol sparkling drink
A strawberry is not just a fruit. It is also a place, an emotion, a state of mind. A sort of a daydream journey into memory, into the roots. Every time we breathe its aroma – the same as Fragola Sparkletini, made from cereals and wine – the past becomes a very sweet present.
NB: Available online only in Italy
Technical Data Sheet
Reviews
Technical Data Sheet
Product

Sparkletini Strawberry

Typology

Alcoholic drink

Main ingredients

Cereals, wine and strawberry scents natural flavours, no coloring added
---
Format

75cl

ALCOHOL CONTENT

5% vol.

Serving temperature

6-8 °C
---
Colour

Bright red

Scents

Strawberry

Taste

Round and full, the fruity note reminiscent of strawberries is perceptible and with its distinct freshness it is refreshing and easily appreciated
Reviews