At the end of the 1990s, Luigiterzo invented a revolutionary cap: it can be screwed back on and keeps the fragrance intact for days. On the market it is known as Multistap, the stopper that makes a pouf.
SNAPSHOT
Once, I organised a cooking challenge with my roommates. Each of us prepared a pasta dish for the others. The result was a terrific lunch: a thousand different pasta sauces, formats and tastes. And, naturally, we couldn't do without a bottle of Fiori di Sambuco Sparkletini. The perfect lunch.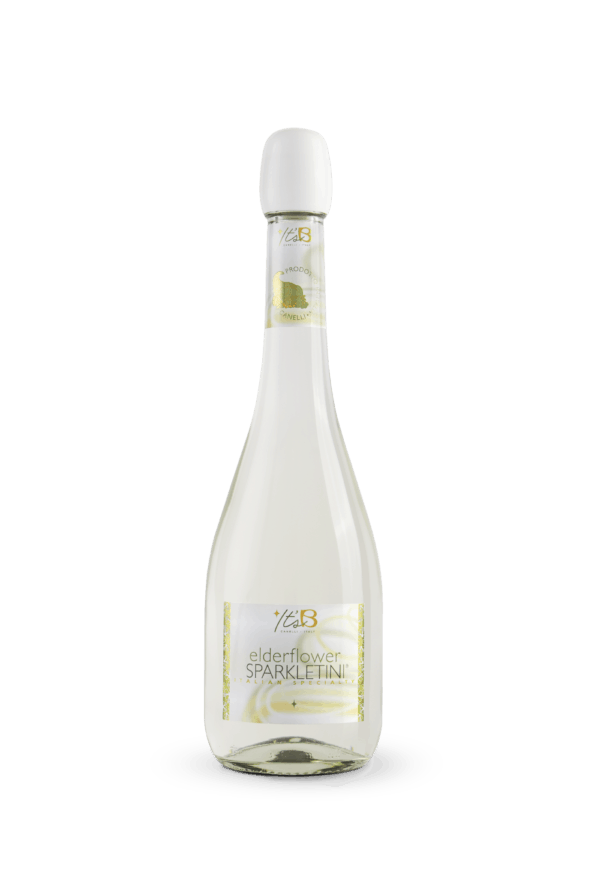 Sparkletini Elderflower
Elderflower-flavoured low-alcohol sparkling drink
When you hear about elderberry trees, the verses of exceptional poets come to mind. But as soon as you see one – the crown in full bloom, beyond the red wall of a farmhouse – you think that is a place you would like to live in. This Sparkletini, made from cereals and wine, is just like this: once the bubbles have taken the wonderful scent of elderflower, you can't help but drink one.
Technical Data Sheet
Reviews
Technical Data Sheet
Product

Sparkletini Elderflower

Typology

Alcoholic drink

Main ingredients

Cereals, wine and elderflower scents natural flavours, no coloring added
---
Format

75cl

ALCOHOL CONTENT

5% vol.

Serving temperature

6-8 °C
---
Colour

Brilliant bright white

Scents

Floral, honey

Taste

Correct and pleasant in its enveloping quality, the freshness enhances the delicate and perceiving elegant floral note of the elderflower
Reviews