Salt!
At the end of the 1990s, Luigiterzo invented a revolutionary cap: it can be screwed back on and keeps the fragrance intact for days. On the market it is known as Multistap, the stopper that makes a pouf.
SNAPSHOT
There's a special place in the town centre. A few tables, under a pergola of wisteria in bloom. Soft lights. Live music. Very kind staff. You can't wait to order a Mela Verde Sparkletini. Quite simply, the perfect bottle for a perfect evening.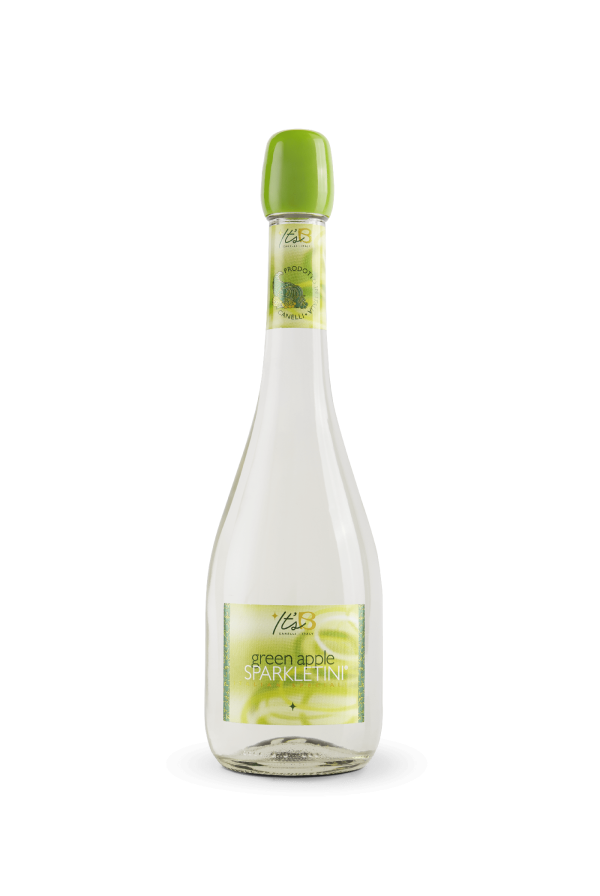 Sparkletini Green Apple
Green apple-flavoured low-alcohol sparkling drink
Captain Barbossa, the fictional character of the Pirates of the Caribbean franchise, loves green apples above all else. They remind him of his childhood, the lively colour of the countryside across the Channel. We are sure the Captain would love this green apple-flavoured Sparkletini, made from cereals and wine.
Technical Data Sheet
Reviews
Technical Data Sheet
Product

Sparkletini Green Apple

Typology

Alcoholic drink

Main ingredients

Cereals, wine and green apple scents natural flavours, no coloring added
---
Format

75cl

ALCOHOL CONTENT

5% vol.

Serving temperature

6-8 °C
---
Colour

Brilliant bright white

Scents

Green apple

Taste

Fresh and light, with intense fruit notes, especially of fresh apple
Reviews