Salt!
At the end of the 1990s, Luigiterzo invented a revolutionary cap: it can be screwed back on and keeps the fragrance intact for days. On the market it is known as Multistap, the stopper that makes a pouf.
SNAPSHOT
Why? You asked me when I got home. Is it someone's birthday? You joked. The truth is, I replied, we don't need any particular reason to uncork a bottle of Melograno Sparkletini. You nodded. Now you got it. The special occasion is 'us'.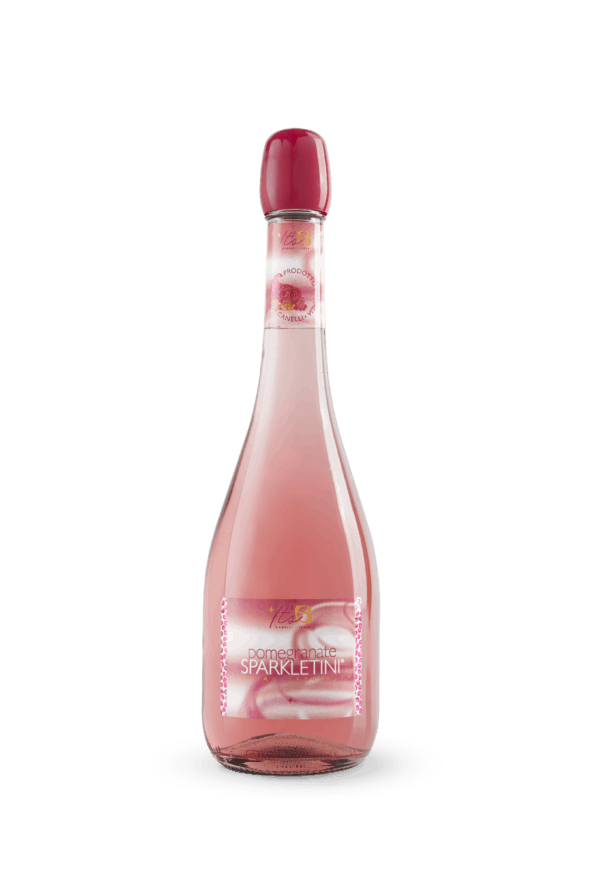 Sparkletini Pomegranate
Pomegranate-flavoured low-alcohol sparkling drink
There is a symbol common to many religions, philosophies and mythologies: the Tree of Life. It holds together heaven and earth, peoples and lands. Its fruit is the pomegranate, whose aroma is the symbol of this Sparkletini, made from cereals and wine.
Technical Data Sheet
Reviews
Technical Data Sheet
Product

Sparkletini Pomegranate

Typology

Alcoholic drink

Main ingredients

Cereals, wine and pomegranate scents natural flavours, no coloring added
---
Format

75cl

ALCOHOL CONTENT

5% vol.

Serving temperature

6-8 °C
---
Colour

Light ruby red

Scents

Red Fruits

Taste

It is light and very distinctive, with a sweet base and a very fresh tone that recall the characteristics of the fruit
Reviews