"What works is already obsolete." From this mantra, Bosca's greatest innovations are born. Like Verdi: a revolutionary drink.
INSTANT
At the beginning of the meal, when we suggested you have bubbles with your pizza, you twisted your mouth. Didn't you? Then you took a taste. One sip. A second, another. You remained silent, looked at the bottle, at the label. And finally: Verdi, you said smiling at us. Thank you for the wonderful discovery.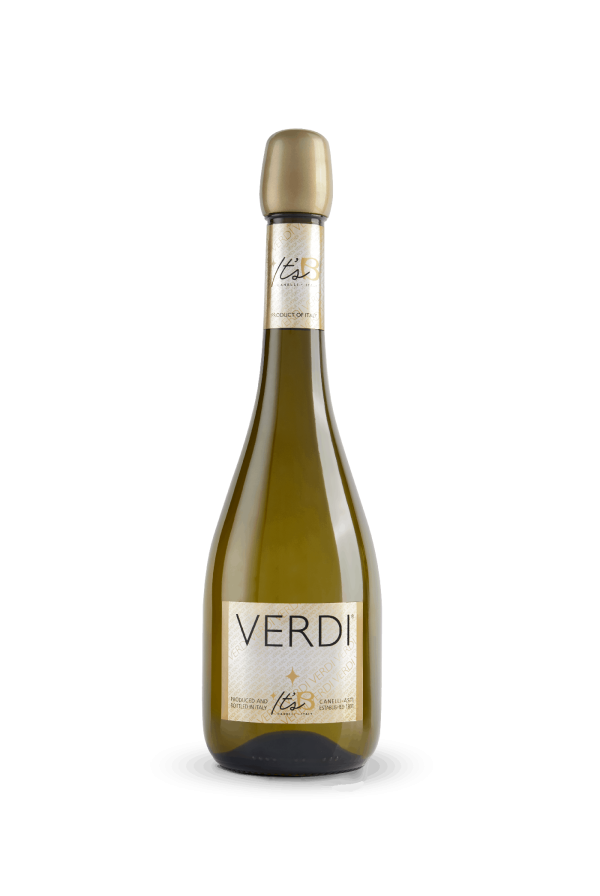 Verdi
Low-alcohol sparkling drink
Most don't know it, but Verdi is an acronym. It stands for Versatile, Enchanting, Revolutionary, Daring, Italian. Come to think of it, in one word-and in these grain and wine-based bubbles with no added dyes-there are all the rules of a lifetime.
Technical Data Sheet
Reviews
Technical Data Sheet
Product

Verdi

Typology

Alcoholic drink

Main ingredients

Cereals, wine and natural flavours, no coloring added
---
Format

75cl

ALCOHOL CONTENT

5% vol.

Serving temperature

6-8 °C
---
Colour

Brilliant bright white

Scents

Malt note and fruity

Taste

Delicate, with an excellent freshness balancing the persisting sweet note
Reviews