At the end of the 1990s, Luigiterzo invented a revolutionary cap: it can be screwed back on and keeps the fragrance intact for days. On the market it is known as Multistap, the stopper that makes a pouf.
SNAPSHOT
Your favourite spot is a veranda overlooking the coast. To get there, you have to climb 100 steps carved into the stone. But it's worth the effort. Since, once you get to the top, anchovy croutons are waiting for you, together with an iced bottle of Lampone Sparkletini. And a breathtaking view of the bluest sea in the world.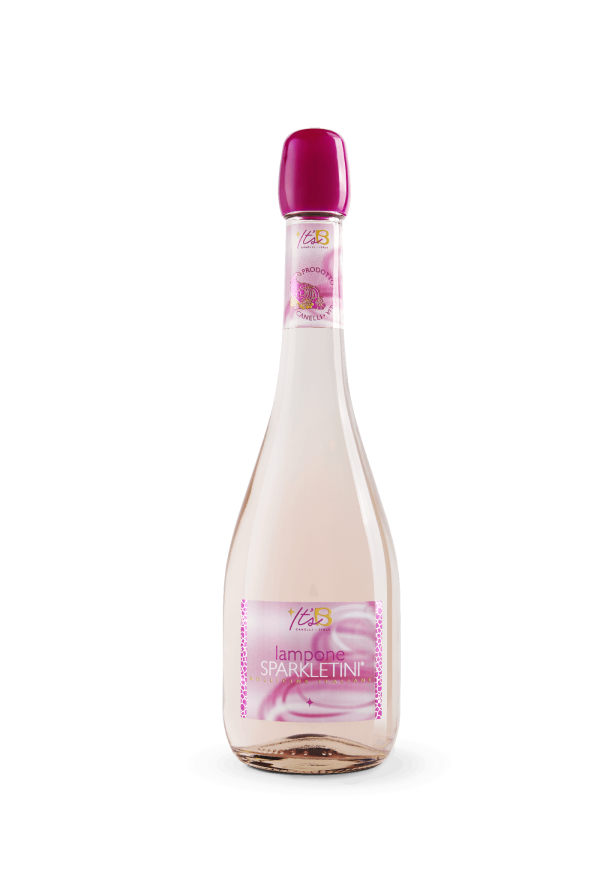 Sparkletini Raspberry
Raspberry-flavoured low-alcohol sparkling drink
[Temporarily out of stock].
Its shape resembles a heart. Its colour is like pulsating blood. Raspberry – all its elements express pure passion. Including its aroma. Which makes this Sparkletini, made from cereals and wine, so unique.
NB: Available online only in Italy
Technical Data Sheet
Reviews
Technical Data Sheet
Product

Sparkletini Raspberry

Typology

Alcoholic drink

Main ingredients

Cereals, wine and raspberry scents natural flavours, no coloring added
---
Format

75cl

ALCOHOL CONTENT

5% vol.

Serving temperature

6-8 °C
---
Colour

Rosé

Scents

Raspberry

Taste

Sweet, light and fresh, with good acidity and sweetness reminiscent of raspberry
Reviews